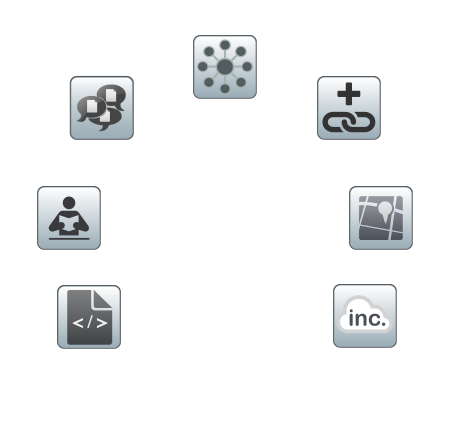 COMPREHENSIVE RESOURCES &
for online marketing strategies





from online marketing experts

On-Demand Online Marketing Expertise & Resources Step-by-step lessons, up-to-date research, eBooks, videos, recommended tools and processes.
Strategies that are incredibly effective and easy to implement.
SEO is not a set of tricks that you can do as an afterthought. SEO principles should provide a foundation for how you present information online. By following these step-by-step processes, your content will be self-optimizing and will reach your target customers more effectively.
---
The mysteries of online marketing are about to unravel before you...
the SEO effect turns complex and powerful strategies into simple steps for success
There are nearly a billion websites and trillions of webpages currently online. It would be impossible for any average person to navigate the web if not for search engines such as Google, Bing and Yahoo. Of course search engines are not the only source of traffic to a website. Direct traffic from online and offline advertising, partner sites, referring sites, email marketing and mobile strategies all play an important role. But, the fact is, 87% of internet users turn to search engines to find things online, and, Google controls 84% of the search market.
Companies that invest in SEO consistently report a higher ROI from SEO than any other marketing strategy. But that data is somewhat misleading because SEO isn't a single strategy. Search engines use hundreds of different factors to find, categorize and score websites. Then, they deliver search results based on which sites seem to be the most relevant, authoritative and important for a given keyword phrase. Therefore, a commitment to SEO efforts will actually lead you to a more well rounded web strategy.
It is also important to understand that, as technologies rapidly evolve, search engines are evolving along with them. Search engines are now returning much more dynamic content in search results that ever before. In addition to the traditional pages of links, we are seeing rich snippets, local business listings, maps, products, videos, news articles, app recommendations, knowledge graph data, social influence, personalization and more. However, what isn't changing is that people still use search engines (in all of their forms) to find whatever they need online.
What You Must Know about SEO
What SEO isn't
SEO isn't a bag of tricks, it isn't a switch that you can flip, and it isn't a one time thing that you can put in place and forget about... not anymore. SEO isn't something that you can do as an afterthought. SEO isn't just one thing, it doesn't live in one place and rarely can it be the responsibility of just one person.
What SEO is
SEO is what unifies your online marketing. SEO is a special set of considerations that direct your processes, from start to finish, to ensure your online strategies get maximum exposure and attract the right audience.
What the SEO effect will help you do
Out strategize your competitors
Focus on your target audience more effectively
Optimize the code and content of your site
Create highly optimized content for the web
Market your content through multiple channels
Grow large communities in social networks
Be seen as a leading authority in your field
Achieve top rankings for important keywords
Get more traffic to your website
Achieve higher conversion rates.
Increase lifetime customer value
Turn customers into brand ambassadors
What happens next...
By signing up for the online courses available here at theSEOeffect.com you will learn what it takes to have the #1 website in your industry, niche or market.
If you implement just some of the principles and strategies in these courses, your web presence will improve. If you implement all of them, you will dominate! 
Sign up now and let theSEOeffect.com help you achieve your goals through simple step-by-step instructions!