Penalties suck! If you want to avoid them you have to understand what Google wants, what Google sees, and how to think like them. Here are some things to consider:
Good Links vs Bad Links
Google says that you are not supposed to purchase or build links with the purpose of manipulating their search results. Google weights much of their algorithm on the links that are pointing to your site. So, what kind of links do they think are good and what kind are bad?
Good Links: Google wants to see "natural links". This is defined as links that have been put up by someone who wants to recommend your webpage to their user.


Bad Links: Links that seem entirely unrelated to the content of the page, or that seem like they have been set up as some part of a link scheme to pass PageRank to a specific page.
Relevance: So what would good Links typically look like? Typically good links would point to a page that is relevant to the topic being discussed. For example, a page about "off road racing" would not likely link to a page about "dresses", that seems to be an unnatural affiliation. But a page about "off road racing" that linked to various pages about "car parts" seems to be a relevant and natural affiliation. This is how Google thinks about link relevance and it should be the backbone of your linking strategy.


Organic Looking Footprint: Good links should also be part of a much larger, natural and organic looking backlink pattern. Example: Have you ever seen a equalizer on a stereo? That is where the red and green lines go up and down as the music plays. Each line represents a different type of sound. Are you with me? Good. Now, think of Google's Penguin algorithm as an equalizer with 46 different types of lines. One for each link related ranking factor. A natural and organic backlink profile will be represented by a big mix of link signals. However, an unnatural backlink profile will put up a very unnatural looking mix of linking signals and Google can quickly detect common link schemes this way. So, you want your backlink profile to be well balanced and very diverse to ensure it doesn't look too unnatural.


Association with Bad Neighborhoods: If you are getting links from "bad neighborhoods" that can reflect badly on your site. Bad neighborhoods would be sites within industries that are notorious for link spam and black hat SEO methods. This includes adult entertainment, gambling, online pharmacies, or sites that have been penalized for participation in link schemes. It is this last instance that is the most concerning. If you get lots of links from a number of sites that end up getting penalized because of bad linking practices, those penalties could possibly spread to your site or at least cause Google to manually evaluate your site.


Affiliate Links: Heavy participation in affiliate programs tends to cause Google to scrutinize your SEO strategies because those sites are often very low quality and driven by spam links.


Link Schemes: Link schemes such as networks of sites that are seem to only exist for the purpose of pointing a bunch of links at each other will get your site penalized.


Link Velocity: If your site has a big spike of new links, and then doesn't have any new links for a while, then has a big spike of links, then no new links for a while… that doesn't look very natural. While spikes in link velocity are not likely to trigger an algorithmic penalty, they can raise a red flag for a manual review. Organic and natural links tend to grow with peaks and valleys but somewhat steadily over time. The growth of your backlink profile should be steady.


Identifiable Back link Patterns: If you have a back link strategy that you repeat over and over for every page on your site, Google can identify this and may conclude that your back link strategy is a link scheme that you have created and penalize your site.


Link Wheels: Link wheels are where you set up a number of off-site pages, and each page points one link to your site and one link to another site in the wheel. This way every page in the wheel gets a link pointing to it and the target page gets the most links. This strategy worked really, really well for years. Now it will get you penalized. Don't do it.


Website Templates: This is where your company sponsors a website template (usually in one of the open source CMS platforms) and then puts it out cheaply or free for other people to use. The catch is that every page has an optimized link pointing back to the company that made the template. So, the company that made the template ends up getting hundreds or thousands of links pointing at their site. Google can recognize this now. Don't do it.


Widgets: This is where you build a nice little tool that does something cool and put it out there so that other people can easily add it to their own sites. The catch is that there is an optimized link in the widget and when someone puts that on their page, the company that made it gets the link. Used to work great, but Google can now see this too. Don't do it.


Over Optimized Anchor Text: If the anchor text of your links always seems to be an exact match for the keyword phrase that your page is targeting, this looks very unnatural. Often times a natural link will use general and common phrases like "check this out" or "more information" when linking to a resource. Unfortunately, those links do not pass keyword specific PageRank, and that is why optimized anchor text is usually what people use when building backlinks… but if your entire backlink profile looks overly optimized, it also looks very unnatural. Be careful.


The key takeaway is that Google expects to see your site get links from other web users who have an interest in your niche. When that happens there won't be an easily discernable pattern. Your backlinks should grow steadily over time and the anchor text of those links should mostly consist of phrases that are somewhat related to your topic, or generalized terms. Lastly, you should have a good mix of lots of different types of links.
So, if you understand those basic things that Google doesn't want you to do, you should be able to avoid obvious mistakes and use your backlinking efforts to create more of the types of links that will keep your site safely rising up the rankings.
Now that we have covered what not to do, in the next lesson we will take a look at what a great backlink profile should include.
When considering what a good back link profile should look like, you must keep in mind considerations such as relevance, authority, diversity of link types and anchor text, link velocity and more. In this section we will give you all the knowledge you need to ensure that your back links help you achieve your goals.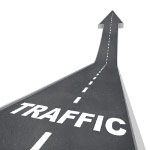 This should be, without a doubt your first consideration when building links. It isn't the only consideration… not by a long shot, but it should be the first.
Of course, most SEO professionals do not ever consider this because they are stuck in the outdated mindset of PageRank manipulation where quantity was more important than quality.
However, Google has said that they are starting to move more toward weighting link strength based on the number of actual clicks that a link generates. So thinking about the actual traffic a link can generate is in line with the future of Google.
Beyond that, your goal is to drive traffic. Therefore, getting a link from a page that already gets a lot of traffic and is highly relevant to the topic of your page could give your site an excellent traffic boost. If you find a page that fits this description, first try to get a free link… but if you can't, then consider buying a link. If you do buy the link, you want to make sure that it either looks like it is a natural link or that they put a "no-follow" tag on it, because you want to avoid a Google penalty.
We will get deeper into how to do this later, but it's something you should know up front.

Google expects to see your site get links from other web users who have an interest in your niche… without you asking, paying, incentivizing or tricking them into giving you that link. Google sees links as a referral or a vote for your site. They want the votes to be untainted. Sure, it's a bit ideological and naïve, but that is the purity that they are really looking for. Of course if you do that, you'll probably never outrank your competitors… but it's a nice sentiment and something to be aware of.
Here is a list of the other things that Google is looking for that you absolutely have to be aware of:
Links from many different websites. Google would rather see you get one link from 1,000 sites, than get 1,000 links from one site. The first few links from a site are the most powerful, after that each link is worth less and less. Having site-=wide links, meaning a link from every page on a site can possibly hurt you.


Links to your site should mostly come from different IPs and C-Blocks. A bunch of links coming from the same IP address or C-block of IP addresses, indicates that someone has set up a bunch of websites that they own, and they have created a link network. If your links mostly come from websites that are legitimately owned by different people, they will naturally come from different IP addresses and different C-Blocks.


Deep linking: Google doesn't want to see all of your backlinks just pointing to your homepage. It is natural that your homepage may get the most links… but your deeper internal pages should be getting lots of links also. In fact, if you add up all of the links pointing to all of your internal pages, it should be a much larger number than those pointing just to your homepage.


Anchor Text Distribution: If your backlinks are always optimized with anchor text and title tags that perfectly match the main keyword your page is optimized for… that looks really fishy. It's not natural. A natural backlink profile should have anchor text distribution closer to this:

10-20% Exact match for your primary target keyword.
20-40% Phrases that are thematically and semantically relevant to your target keyword.
0-20% Branded keywords.
20-40% Generic terms like "click here", "visit website" or the URL of the page.



Organic Footprint: Your backlink profile should not have a discernable pattern.


Your links should be coming from topically relevant pages. Those would be pages with content that seems to be somehow related to the topic of your page.


You should have links coming from pages that are popular in that they have solid backlink profiles of their own. Getting a link from a page that is alone on the internet and not connected to other pages isn't going to be worth very much. In fact Google may never even find it.


You should have backlinks from authoritative pages. This means that they come from sites that have explored the same topic thoroughly and have been popular over time.


Country and Locality: Your backlinks should mostly come from the geographic regions where your site is relevant. For instance, if you have a local business, links from India are not going to be as good for you as links from businesses in your neighborhood. If you want your site to rank well in France, you should have a lot of links from other French sites… and so on.


Link Velocity: This is the pace at which you are earning links. Spikes in links can show that your site has suddenly become very popular… but in general, you want your links to simply continue to grow steadily… with occasional spikes.


Social Shares: Google is indexing conversations on social networks because they represent a real human powered curation of the web. If you like a page and share it with your friends, it indicates people think your page is good.


Co-citation: You don't always want links. Sometimes you just really want your brand to be mentioned when people are talking about your topic. If this happens enough, it can tell Google that your brand is important for that topic and this can give you a great boost!


If you keep these principals in mind and allow them to be key drivers of your link building strategy, Google is going to be very impressed and your site will ascend to the top of the organic search results.
We have established that good links from quality, relevant and authoritative websites can give your site a boost that leads to top Google rankings. We have also talked about how links from low quality and off-topic sites can hurt you. So, the key to good link building is being able to quickly evaluate a prospective link partner and make sure that you are building quality. Here are a few tips and tools for evaluating link partners:
SEMrush.com: Go to SEMrush.com and run a quick report on the site. You will see how many keywords they have ranking within the top 20 (first two pages) of Google's search results. You will also see approximately how much organic search traffic they are getting. The two things you want to really look out for is if they are not ranking for any keywords, and more importantly if they experienced a sharp drop in traffic or rankings within the past two years and have not recovered. This is a good indicator that the site was penalized by Google and a great reason for you to stay away.


OpenSiteExplorer.org: This tool uses a very interesting algorithm to provide site authority and page authority scores, while also providing some information on the links pointing to the site. Site authority and page authority are scored from 0 being lowest to 100 being highest. Low scores don't necessarily mean that you don't want a link from that site, but you may not want to put as much time and effort into chasing a low scoring site as you would a high scoring site.


Ahrefs.com: Ahrefs offers the best link reporting of any tool online (similar to MajesticSEO). It is good to look at the backlink profile for a site, in particular the "Linking Domains" report. If most of the links to the site seem to be coming from "bad neighborhoods" such as adult content, gambling or pharmaceutical sites, or sites that are clearly not aligned with the subject matter of the site you are investigating, then take that as your queue to move on. Ahrefs.com will also show you the social shares that the homepage of the site is getting. The more the better!


By using the above strategies for evaluating link partners you can make sure that your efforts are spent on building quality links that will give you an awesome SEO boost!
If you keep these important rules in mind
as you practice building links…
Your Rankings Will Soar!
Next Now that you know what links are, and the rules for link building, it's time to take a look at all of the different types of links that you can use to create an incredible back link profile.
In the next lesson you are going to learn about all of the .